Trebuchet
---
Trebuchet Write Up


For this project we had to pick a time and a place in the past to design our trebuchet model after. For our time and location we decided on San Francisco in 2003 our original idea was San Francisco 2023 but that is still in the future and we have no way of researching what it was going to be like. In order to incorporate San Francisco we decided to use the golden gate bridge which is why the base of our trebuchet is red. We also used yellow because that is one of the color of San Francisco, which was originally supposed to be gold but the common public misconnected it as yellow. We put a city in the background representing that San Francisco is a big city at night with red writing. My greatest strength in this project was perseverance because at first I didn't really like one of my partners but as the project progressed I grew to being happy that he was one of my partners.

---
RUbe Goldberg Project
project Reflection

In our physics class we worked on a project based off of the Rube Goldberg invention. We built a Rube Goldberg machine. In this machine it was required that we stick a bandaid on something, anything really. We also had to incorporate a pulley, lever, and an inclined plane. In our project we decided to put a bandaid on Deadpool, and we took our audience through the different movies from different eras. The first movie was the Trip To The Moon then after that we had The Titanic. In this step we included a inclined plane and a pulley we, so used an inclined plane by setting a car on the top of the inclined plane representing the rocket in Trip To The Moon, which then hit the boat to the Titanic, which then hit a piece of wood making the pulley activate the next step. We used a lever in the step meant for the Wizard of Oz step, a ball rolled on a ruler which then triggered the next step. Our Rube Goldberg machine also demonstrated momentum, speed, and inertia. We used momentum in one of the first in the Titanic step, we used momentum and speed to push the titanic off of the ledge it was sitting on to trigger the next step. We used inertia in the next step when the box of wood was sitting on a straight piece of wood which then the pulley lifted up and the block of wood and the slid the box and hit the next step.
We were asked to answer two problems based off of potential and kinetic energy. The first problem was you drop a steel ball of 7.0 grams into a 50 centimeter drop into a bucket on to a pulley system, and we then had to calculate the potential energy (PE). The equation I used was PE=mgh which means mass multiplied by gravity multiplied height. In order to do this we would have to convert the grams into kilograms which would mean that you would have to divide seven by 1,000. Which then would give you 0.007, so you would also have to divide fifty by one hundred which would give you the number .5 and the force of gravity is 9.81 so the initial equation would be 0.007 x .5 x 9.81 which would give you the answer 0.0343 joules. The second problem we were asked to answer was about kinetic energy. The problem was your steel ball lands in the tiny bucket and has a velocity of 45cm/s. Calculate the kinetic energy of your steel ball. The equation I used for this was 0.007 (from our potential energy) multiplied by ½ multiplied by 0.45 (because we had to divide the velocity by one hundred) which would give us the answer 0.0007085 joules.
In the beginning of our project we had to build a three step rube which needed to include a pulley and an inclined plane. We had to use a lot of communication in order to make our rube operate. At first we had to sketch our design and refine the steps that may or may not have worked in the long run. I think my greatest strength in this project was creative thinking, because we had to use this when we took a specific thing from each movie to make our Rube Goldberg. My greatest improvement in this project would probably have to be communication because I just bossed a bunch of people around instead of asking them if they needed help or what as a team we could do for them.
​
Powered by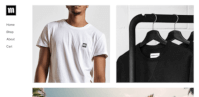 Create your own unique website with customizable templates.