PIT Unit

In this unit we worked on the old story by Edgar Allen Poe The Pit and The Pendulum​ in this unit we read the story by Edgar Allen Poe and tried to use a mathematical equation to figure out whether or not the man in the story truly had enough time to escape from the pendulum. In the story the man was tied up and had a minute to escape from the pendulum, we had to use a bell graph and look at the difference between whether or not the weight was a bigger difference of the angle or the length. After conducting our own experiments and continuing to use a bell graph we agreed that the length was the biggest difference in the bell graph we used the same equation from earlier and excluded all the other components. We came to the conclusion that the man in the story had over a minute to escape and had probably an extra eight seconds to leave.

---
Healthy Population Unit
The central idea for this unit was to try and solve the health insurance problems that not even this country can solve. We learned about expected value and based off of who has to pay what we learned who would dropout and who would stay. The whole mathematical part in this unit was learning how much each person would have to pay regularly and how much they should pay the insurance company based on how much everyone is going to have to pay. We also learned that if the price for the insurance company is higher than what the healthy people have to pay they probably won't pay it at all. Making the price go up for everyone else and people that were paying before won't pay again after the prices are raised and the prices are over the prices they would have to pay on their own for treatment. Making the prices go up again until only one person is paying health insurance and eventually going bankrupt. So the math part was taking how high of a chance they have for that
disease​
and multiplying that by the cost of treatment dividing that answer by one hundred and then adding all the citizens costs together and dividing that by the number of citizens in a country. We talked about the pros and cons of everyone having to pay for health insurance and the pros and cons for if no body paid for health insurance.
---
Patterns Unit
In this unit we have been working on many things for example, we worked on the POWs one through five (aka the problem of the week). I choose my best POW to put in portfolio which was POW three in this we worked on a "1234 game" where we were had the numbers 123 and 4 then we had to make an equation using those four numbers and only those four numbers that had to equal the numbers 1 through 25. I chose this POW because it took me really long to write my write up and I think I did a pretty good job. We also worked on in an out tables and for that I chose one of our homework in and out tables which was all about finding the rule and trying to complete the tables given. This also showed us that in an out tables don't just need to have numbers but it can also have letters and in some cases pictures. We also worked on curve graphing we did plenty of stuff for curve graphing, for example I chose to put in one of our study guides but we also did stuff on the computer what I mean by that is we took our computers and we played a "game" where you had to collect all the stars with the right graph. In that unit was also worked on parental functions, we did posters which may or may not be on the wall still.
We worked on plenty other things also we worked on a problem called Marcella's Bagels which was Marcella was given a certain amount of bagels and on her journey to meet her daughter she ran into many people who she just couldn't refuse so she ended up giving away more than half her bagels. The question for this POW was how many bagels did Marcella start off with, we had to experiment and to see if we could end up with the same number at the end with a different starting number. We also worked on "Garden Borders" where we worked on an equation to find the area of a garden. We worked on plenty more things in this unit and I wish I could put in all my stuff from this unit into my portfolio but we can only put how we excelled in this unit into our portfolio's.
​
Powered by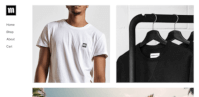 Create your own unique website with customizable templates.