Design Your Own Art Project
| | |
| --- | --- |
| | The steps I took to create this project was making stencils to make the letters, but when that didn't work I used tape to create the letter but that ended in a couple rips and tears. I chose this project because I have always enjoyed the way graffiti works and I thought it would be fun to try it out myself. It's important to communicate visually because sometimes art speaks more than words, and so many different people can interpenetrate so many different things from one picture. |
---
Logos in Adobe Illustrator
---
the Truth To happiness

In this project we learned that doing what you truly love to do is what makes you most happy. Not getting caught up what everyone else thinks of you but what you think of yourself. We learned this because most peoples goal in life to be happy and if we can learn what we can do as a community to make that goal achievable, we wouldn't have to worry about never being happy. At first my idea was will doing random acts of kindness improve your happiness? But as I went farther into that question I started to realize that you wouldn't even realize what happiness was unless you had other emotions. As me and my group mates went farther into that we also realized that meditation is such a great tool to use in order to clear your mid and really learn to let go which drew us to our final question, how does meditation help with becoming happy.
---
dystopiA Visual Essay
Above:
Final
graphite
illustration, digitally enhanced with Photoshop
project reflection
I chose to create this visual because I really wanted to test my art ability, and I thought the perfect way I could push myself was through a project for school. I got the idea for this picture from the book we were reading in humanities Brave New World​ which was a dystopia, over and over again in the book they would say everyone is happy and everyone belongs with everyone. When I thought about the phrase everyone belongs with everyone I thought about hands holding because even when you are with someone you might not belong to them but you still have an allegation to that person. I burnt the edges because as we went through the book, a character went against the rules and it symbolizes how the rules are going up in flames, and how the world is changing.
Teacher Creature By Savannah REuille-Dupont
Proof Sheet by Savannah Reuille-Dupont

Project REVIEW

In beginning of this project, the only thing I knew how to do was copy and paste a image. Then as the project progressed I learned how to blur, I learned how to make the picture grainy, and I learned how to pick a color according to the color already on the picture. In this project I added eight different images a turtle in the corner, a plane in the sky, a missal pointed at the plane, a snail on Kurt's shoulder, a hat to go on top of Kurt's head and a pterodactyl in the sky.
TUTORIAL pHOTOSHOP sKILLS
In these photos I changed the girls skin to a more cracked mud, while I also changed her eyes from a blue to more of a bright green.
In these photos I had transformed her hair from bleach blonde to a bright yellow
---
Name Project
Our name project is about finding letters in the outside world. In this project we had to work on Photoshop, we had to resize our photos and if we had wished we could change the colors, or mix and match. It taught us how to place layers and how to add backgrounds.
---
Powered by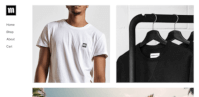 Create your own unique website with customizable templates.